Can Sumoi
2017 Perfum
BLEND |
45% Moscatell, 35% Parellada & 20% Macabeo
VINEYARDS |
Grapes from four plots on the estate - Noguer Vella, L'Era, Bancals and Carretera. The soils here are primarily clay and limestone and very compact. Vineyards are farmed organically with biodynamic practices in place.
WINEMAKING |
Made in the traditional method with no additives, stabilization or filtration. Moscatell and Macabeo were harvested on August 17th and the later ripening Parellada on September 18th & 19th (all fruit days) in small bins and underwent primary fermentation naturally with indigenous yeasts in stainless steel tanks for 17 days. This was followed by spontaneous malolactic fermentation.
TASTING NOTES |
Lively Macabeo gives freshness and vivacity, aromatic Moscatell lends its unmistakable floral notes, and Parellada adds structure and minerality. The three waltz in perfect harmony in this unique wine with loads of personality.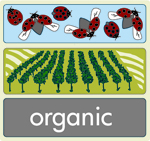 SEE MORE WINES FROM PRODUCER Can Sumoi
DOWNLOADS