Menade
2020 Nosso
BLEND |
100% Verdejo
VINEYARDS |
Organically farmed 25-35-year-old vines on clay-limestone soil at 780 meters with yields of 7000kg/ha.
WINEMAKING |
Night harvested grapes (picked a few days before Menade Verdejo) go through spontaneous fermentation with wild yeast in stainless steel, followed by two weeks on the lees and malolactic fermentation. NOSSO stands for no SO2 - no sulfur used during bottling.
TASTING NOTES |
Intensely floral in aroma, creamy and with lactic notes. Subtle and elegant. We at Menade always say that it smells of the first day ofthe harvest, of wet earth, must, grapes, and Nature.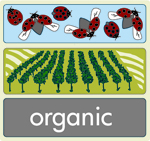 SEE MORE WINES FROM PRODUCER Menade
DOWNLOADS