Can Sumoi
2019 Sumoll Garnatxa
BLEND |
50% Sumoll & 50% Garnatxa
VINEYARDS |
From two single vineyards - Garnatxa from Costers d'Ordal and Sumoll from the Fidell plot on the Can Sumoi estate. Both have limestone soils at about 600 meters elevation.
WINEMAKING |
Handpicked on September 18th and 25th (root and fruit days) in small bins and underwent spontaneous fermentation with indigenous yeasts in stainless steel tanks for 15 days on the skins. Aged twelve months in stainless steel and an additional six in bottle.
TASTING NOTES |
Lively, fresh red fruits with savory notes of mediterranean plants and brisk minerality. A fresh style - very Gamay meets Cab Franc - that can be served with a slight chill.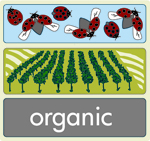 SEE MORE WINES FROM PRODUCER Can Sumoi
DOWNLOADS