Mas Que Vinos
2021 Conejos Malditos Blanco Con Madre
BLEND |
60% Malvar & 40% Airén
VINEYARDS |
Handpicked grapes of the local varieties Malvar and Airén, organically grown. Soils are limestone at 750 meters in this continental climate.
WINEMAKING |
Spontaneous, natural whole cluster fermentation with indigenous yeast in amphorae. Kept on the lees and stems for six months and then bottled unfined and unfiltered with minimal sulfer added.
TASTING NOTES |
The biggest threat to these old vines are not the extreme conditions they face each year - whipping winds, blistering heat, bitter cold, lack of rain - it is rabbits. Cute as they may be, the destruction they cause is massive - taking out entire hectares of vineyards each year. Herbal and earthy, this wine has everything you want in a natural, skin contact white and none of the things you don't (funky not flawed). Exotic and spicy with rich honey notes that provide a broad, soft palate. Integrated acidity and pristine winemaking keeps the wine so fresh and so clean clean.
PRESS | 91 WA
"The golden, cloudy and funky 2021 Los Conejos Malditos Blanco con Madre was produced with 60% Malvar and 40% Airén grapes, fermented with 50% full clusters in concrete and with indigenous yeasts and matured in those concrete vats for five months with the stems and the lees. It's irreverently characterful, with marked personality, 12.5% alcohol and good freshness. It's herbal, spicy and earthy; the palate is soft, with pungent flavors and good length."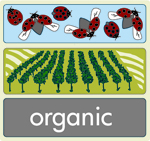 SEE MORE WINES FROM PRODUCER Mas Que Vinos
DOWNLOADS